image source
It really feels so comfortable to me. I can freely do this at any time. There is no demand for time and neither does it feel like a task that weighs on the mind. I can surf the world of expectations as freely as possible.
It only requires a few ideas that come out of the imagination and then channeled through the fingers and aired in front of the general eye. A thing I've dreamed of for a long time. I enjoyed this job so much. Every time the imagination plays a role, I always spill through my fingers by pressing a few buttons on the mobile screen.
Whatever you see is the work that I can share with other people. Frankly I want to say that my writing is far from perfect. However, it is not a big problem that stops the determination to surf in this world of imagination. I strongly believe that no writing is so perfect.
The good or bad of writing depends on the angle where the reader sees it. Because in this world the name of bad writing will still be there. So, right now I'm not alone. There are many works that may not look good to some people, however, they are so meaningful to others.
As I have said, all depends on how the interests and tastes of the reader. However, we must strive to always be able to produce writing that has good appeal and quality. This means that we must try to appreciate the time we have spent pressing a few buttons with our fingers.
I really want my writing to be enjoyed by others. However, it will be very difficult to reach at that point. We must realize slowly that the time will come when we will be in a proper place, if we continue to pursue this field. Of course we must be diligent, never give up, and work hard. Rest assured that as long as we want to be the best and keep trying, there will be opportunities for us to feel the results someday.
Don't occasionally compare yourself to others. Because it is important to know some people will feel trapped in every comparison and presuppositions. Learn something more useful to achieve dreams. Because success will be achieved with the hard work and confidence in each of us.
Like what I feel right now, even though these writings look so messy. However, I really appreciate the work produced by my own abilities. The most important thing from what I put here is everything that really is able to inspire myself and hope that it will also be felt by others. I have sacrificed time and directed the imagination to shed the best work.
In the end when these writings were aired I would analyze them again and see the shortcomings that were seen. We must continue to try to be able to produce better works from time to time. Stop complaining about what we are currently engaged in. Because being a great writer does not mean you have to win the independence you have. At least be a writer who is able to appreciate your own work so you can continue to inspire yourself.
Even if we keep forcing ourselves to become great writers. So for a moment now we must really pursue this with all our heart. Look at the abilities we have today. Look at the quality of the writing that we can produce so far. We will not be able to master all types of writing. For that, determine what type of writing we really are interested in. In the next stage, I just want to say, stay committed to what we are doing right now.
---
---
[INDONESIA]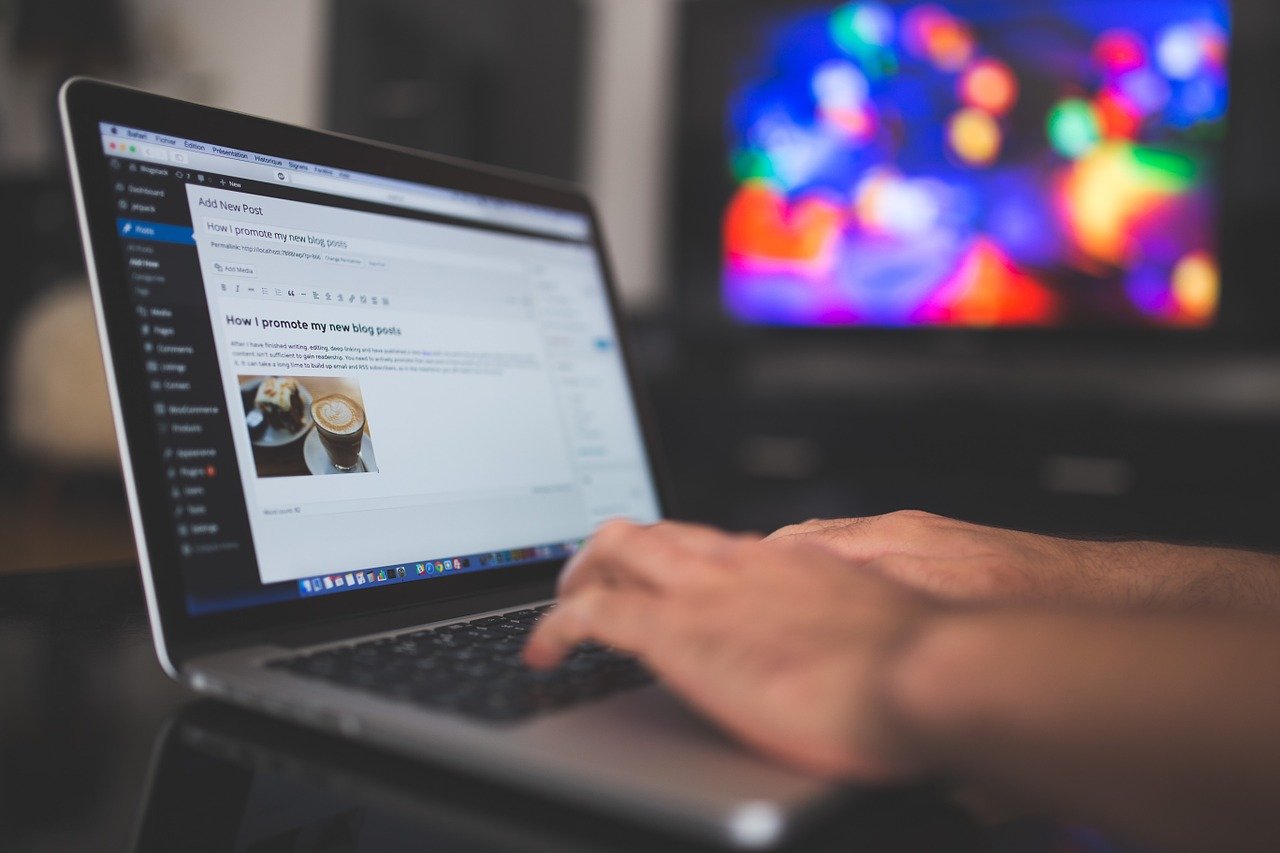 image source
Ini benar-benar terasa begitu nyaman bagi Saya. Saya bisa bebas melakukan ini kapanpun. Tidak ada tuntutan waktu dan tidak pula terasa seperti sebuah tugas yang membebani pikiran. Saya bisa berselancar dalam dunia ekpetasi ini sebebas mungkin.
Hanya membutuhkan beberapa ide yang keluar dari imajinasi lalu di salurkan melalui jari dan di tayangkan kedepan mata umum. Sebuah hal yang telah saya impi-impikan sejak dulu. Saya begitu menikmati pekerjaan ini. Setiap kali imajinasi berperan saya selalu menumpahkan melalui jari dengan menekan beberapa tombol di layar handphone.
Apapun yang terlihat itulah karya yang dapat saya bagikan dengan orang-orang lain. Terus terang saya ingin mengatakan bahwa tulisan saya jauh dari kata sempurna. Akan tetapi, itu bukanlah masalah besar yang menghentikan tekat untuk berselancar dalam dunia imajinasi ini. Saya sangat percaya bahwa tidak ada tulisan yang begitu sempurna.
Baik buruknya sebuah tulisan tergantung dari sudut mana pembaca melihatnya. Karena di dunia ini yang namanya tulisan buruk itu tetap akan ada. Jadi, saat ini saya tidak sedang sendirian. Ada banyak karya yang mungkin tidak terlihat baik pada sebagian orang akan tetapi, begitu bermakna pada orang lain.
Seperti yang telah saya katakan, semua tergantung bagaimana minat dan selera pembaca itu. Namun, kita harus berusaha untuk selalu dapat menghasilkan karya tulis yang memiliki daya tarik dan kualitas baik. Artinya kita harus berusaha untuk menghargai waktu yang telah kita habiskan menekan beberapa tombol dengan jari jemari.
Saya sangat ingin tulisan saya untuk dapat dinikmati oleh orang lain. Akan tetapi, rasanya akan sangat sulit untuk mencapai pada titik itu. Kita harus menyadari perlahan-lahan akan tiba waktunya kita akan berada pada tempat yang layak, jika kita terus menekuni bidang ini. Tentu saja kita harus menjadi pribadi yang tekun, pantang menyerah, dan bekerja keras. Yakinlah bahwa selama kita ingin menjadi yang terbaik dan terus berusaha pasti akan ada kesempatan untuk kita merasakan hasil suatu hari nanti.
Jangan sesekali membandingkan diri kita dengan orang lain. Karena perlu diketahui sebagian orang akan merasa terjebak dalam setiap perbandingan-perbandingan dan pengandaian-pengandaian itu. Belajarlah sesuatu yang lebih bermanfaat untuk dapat mencapai impian. Karena kesuksesan akan tercapai dengan adanya kerja keras dan keyakinan pada diri masing-masing kita.
Seperti apa yang saya rasakan saat ini, meskipun tulisan-tulisan ini terlihat begitu berantakan. Akan tetapi saya sangat menghargai atas hasil karya yang dihasilkan oleh kemampuan diri saya sendiri. Yang paling terpenting dari apa yang saya tuangkan di sini adalah segala sesuatu yang benar-benar mampu menginspirasi diri saya sendiri dan berharap hal itu juga akan dirasakan oleh orang lain. Saya telah benyak mengorbankan waktu dan mengarahkan imajimasi untuk menumpahkan karya terbaik.
Pada akhirnya ketika tulisan-tulisan ini telah ditayangkan saya akan menganalisanya kembali dan melihat kekurangan-kekurangan yang terlihat. Kita harus terus mencoba untuk dapat menghasilkan karya lebih baik dari waktu ke waktu. Berhentilah untuk mengeluh dari apa yang sedang kita tekuni saat ini. Karena menjadi penulis hebat bukan berarti harus merebut kemerdekaan yang dimiliki oleh diri kita. Setidaknya jadilah penulis yang mampu menghargai karya sendiri agar dapat terus menginspirasi diri.
Jikapun kita terus memaksakan diri untuk dapat menjadi penulis hebat. Maka sejenak saat ini kita harus benar-benar menekuni ini dengan sepenuh hati. Lihatlah kemampuan diri yang kita miliki saat ini. Lihatlah kualitas tulisan yang dapat kita hasilkan sejauh ini. Kita tidak akan mampu dapat menguasai segala jenis tulisan. Untuk itu tentukanlah jenis tulisan yang benar-benar kita minati. Pada tahap selanjutnya saya hanya ingin mengatakan tetaplah komitmen dengan apa yang sedang kita lakukan saat ini.