Basic Problems in Education
In some of the writings I have published, I always say that "improving the quality of educational learning for students and the education system in schools is never separated from the role of teachers. In education the teacher is a mentor who must be able to be able to solve problems faced by his students. In addition, the teacher is also a person who must be able to be an example for all people, both in school, family, and the community.
This certainly encourages teachers to be able to have interesting and innovative ideas. Because the biggest challenge faced by the teacher in carrying out his duties as an educator is his challenge in global life. The teacher has the responsibility to be able to walk in proportion to the development and progress of the global world. Over time, the teacher has demanded to improve his quality and his level of professionalism.
However, the teacher does not have to force himself to be someone who can master all the intricacies of global world development. Because the teacher is not the only person must master all the instruments of science. The role of the teacher as a mentor is only meaningful to the limitations of being able to direct students to solve problems they face in learning.
However, this also does not mean that teachers do not need to master the technology that is developing at this time. In this case the teacher must be someone who is professional in order to be a good example especially for students. Teachers must continue to seek new experiences and hone their skills that can be adapted to current technological advancements.
Teachers and Mastery of Technology
In the development of increasingly sophisticated technology, the teacher must also be able to master several technologies that can be applied to learning. By mastering technology will make it easier for teachers to implement various effective learning systems. Technological progress must indeed be implemented slowly by the teacher even more so if the technology is based on education.
Mastering technology will also make the implementation of learning more fun and enjoyable. Especially in science studies, it is certainly very important for teachers to be able to operate computer-like tools. In achieving education goals, at least teachers must be able to master some of the technologies that are developing at this time. The learning process based on traditional concepts is likely to have no appeal for students living in the current era.
Thus the teacher must also adopt several new strategies and ways to improve the quality of educative, innovative, and effective learning. Technological advances now become a tool that can be utilized by teachers. The learning process by using several technologies is as a supporting tool to support the learning process to make it easier.
As innovative teachers we must be able to create classrooms into space for education. The use of technology will also optimize the use of targeted technology. Gradually the teacher has also introduced technology to students. This has given a message that the wise use of technology in its needs will have a good enough impact, especially to increase knowledge.
Teachers can utilize various technology media that are currently developing, for example using cellphones, computers and various other software. At the time of learning sometimes the teacher must teach time so that it can be completed with the time limit available in the curriculum. In different conditions students need a long time to approach in order to master every material and concept in the lesson. The use of technology-based learning media will be easier to solve the problem.
---
---
[INDONESIA]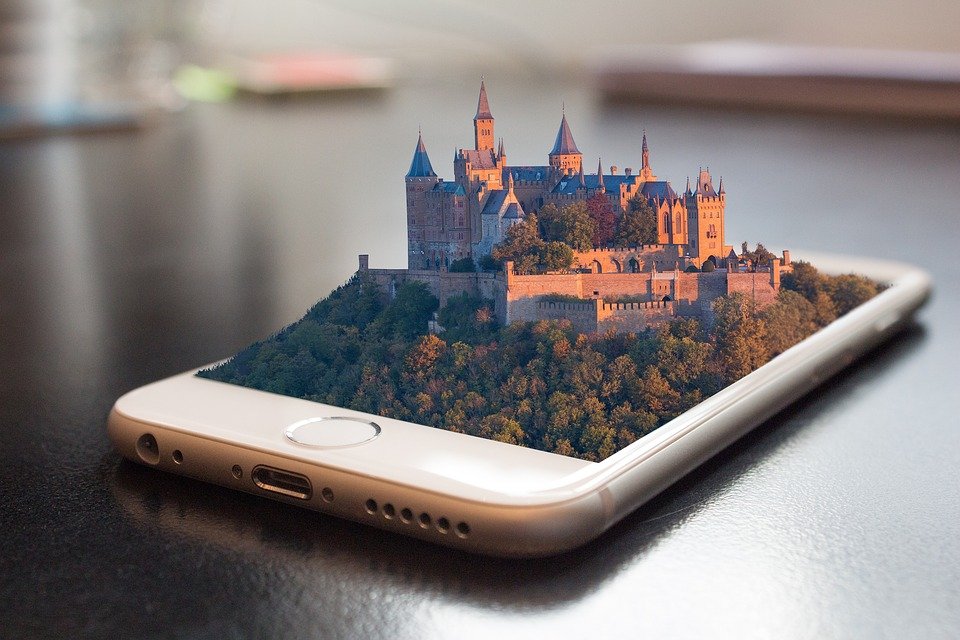 image source
Masalah Dasar dalam Pendidikan
Dalam beberapa tulisan yang telah pernah saya publikasikan, saya selalu mengatakan bahwa "peningkatan kualitas pembelajaran pendidikan bagi siswa dan sistem pendidikan di sekolah tidak pernah terlepas dari peran guru. Dalam pedidikan guru merupakan seorang pembimbing yang harus dapat mampu memecahkan masalah yang dihadapi oleh siswa-siswanya. Selain itu, guru juga merupakan orang yang harus dapat menjadi contoh bagi seluruh kalangan, baik di sekolah, keluarga, maupun lingkungan masyarakat.
Hal ini tentunya mendorong guru agar dapat memiliki ide-ide yang menarik dan inovatif. Karena tantangan terbesar yang dihadapi oleh guru dalam menjalankan tugasnya sebagai pendidik adalah tantangan dirinya dalam kehidupan global. Guru memiliki tanggung jawab agar dapat berjalan sepadan dengan perkembangan dan kemajuan dunia global. Seiring perjalanan waktu telah menuntut guru untuk meningkatkan kualitas dirinya dan tingkat keprofesionalannya.
Akan tetapi, guru tidak mesti pula memaksakan dirinya menjadi seseorang yang dapat menguasai segala seluk beluk perkembangan dunia global. Karena guru bukanlah satu-satunya orang harus menguasai segala instrumen keilmuwan. Peran guru sebagai pembimbing, hanya bermakna pada keterbatasan untuk dapat mengarahkan siswa untuk menyelesaikan masalah yang mereka hadapi dalam pembelajaran.
Meskipun demikian, hal ini juga tidak bermakna bahwa guru tidak perlu menguasai teknologi yang sedang berkembang saat ini. Dalam hal ini guru haruslah menjadi seseorang yang profesional agar dapat menjadi contoh yang baik terutama bagi siswanya. Guru harus terus meenerus mecari pengelaman baru dan mengasah kemampuannya yang dapat disesuaikan dengan kemajuan teknologi saat ini.
Guru dan Penguasaan Teknologi
Dalam perkembangan teknologi yang semakin canggih , maka guru juga harus dapat menguasai beberapa teknologi yang dapat di aplikasikan pada pembelajaran. Dengan menguasai teknologi akan memudahkan guru dalam menerapkan berbagai sistem pembelajaran yang efektif. Kemajuan teknologi memang harus dapat diimplementasikan secara perlahan oleh guru terlebih lagi apabila teknologi itu berbasis pendidikan.
Menguasai teknologi juga akan menjadikan implementasi pembelajaran menjadi lebih asik dan menyenangkan. Terutama di dalam pelajaran sains, tentunya menjadi sangat penting bagi guru agar dapat mengoperasikan alat-alat sejenis komputer. Dalam mencapai tujuan pendidikan, setidaknya guru harus dapat menguasai beberapa teknologi yang sedang berkembang pada saat ini. Proses pembelajaran yang berbasis konsep tradisional kemungkinan tidak memiliki daya tarik bagi siswa yang hidup pada era saat ini.
Dengan demikian guru harus pula mengadopsikan beberapa strategi dan cara baru untuk dapat meningkatkan kualitas pembelajaran yang edukatif, inovatif, dan efektif. Kemajuan teknologi saat ini menjadi sesuatu alat yang dapat di manfaatkan oleh guru. Proses pembelajaran dengan menggunakan beberapa teknologi adalah sebagai sebuah sarana pendukung untuk menunjang proses pembelajaran agar lebih mudah.
Sebagai guru yang inovatif kita harus dapat menciptakan ruang kelas menjadi ruangnya ilmu pendidikan. Penggunaan teknologi juga akan mengoptimalkan penggunaan teknologi yang tepat sasaran. Secara perlahan guru juga telah ikut mengenalkan teknologi kepada siswa. Hal itu telah memberikan pesan bahwa pemanfaatan teknologi secara bijaksana pada kebutuhannya akan memberikan dampak yang cukup baik terutama untuk menambah ilmu pengetahuan.
Guru dapat memanfaatkan berbagai media teknologi yang sedang berkembang saat ini misalnya menggunakan Ponsel, Komputer dan berbagai perangkat lunak lainnya. Pada saat pembelajaran terkadang guru harus mengajar waktu agar dapat selesai dengan batas waktu yang telah tersedia pada kurikulum. Dalam kondisi yang berbeda murid membutuhkan waktu yang cukup lama untuk melakukan pendekatan agar dapat menguasai setiap materi dan konsep pada pelajaran. Penggunaan media pembelajaran yang berbasis teknologi akan lebih mudah untuk menyelesaikan masalah tersebut.