Sometimes we have ever dreamed of being able to always be with the people we care about. Hoping to spend the rest of our time in this world. Such is the love and love that is very deep. It might even be said that we already loved him, already fighting for it in various ways. Because we want it to be able to live together and establish relationships in one bond. Because we have believed that something that has begun, is worth fighting for until our dreams are achieved. However, sometimes the fact that everything we want is not as expected. The event actually turned away from what we expected forever. The people we expect to be able to live with us instead decide to go and leave us. For various reasons he left and left us. Slowly he disappeared and left us. Even to share each other is something very taboo.
Like a flower that has been treated and suddenly revoked just to death. When that too we will definitely feel the pain that is very deep in our hearts. We also have to understand that maybe this is the right thing for us. He who has left, left us, and looked at us very despicably indeed let him go. Just imagine if the love and loyalty that we have guarded wholeheartedly but invaluable from him. It feels like the heart is smashed to pieces by bleeding so fluid. We feel a wound that cannot be described in any sentence. At that moment our feelings become unrelated, there is something seen hovering by the wind without a place to stop. It's useless if we keep trying to understand about his attitude. There is nothing more to think about what has happened to us. If only if you were loyal and wanted us, surely he would not go and leave us.
No need for us to feel lost with neglected love, because protracted in sadness will only make the heart more hurt. At first glance there will be a sense of regret and disappointment that will whisper various responses in our minds. We are sorry for loving him and giving everything to him. In fact, we are also beloved because we are not so smart to attract his attention to survive with us. Various thoughts arise and continue to blame yourself. Get rid of all the dark shadows about the black and white feeling. Move to be able to forget with a sincere heart. Of course it will be difficult if we erase all memories with him. However, believe me the time will continue to run and we are slowly able to forget. Forgetting is about a process to leave memories and wait for time travel. Love and happiness are actually not with him who has gone, but with someone who has been waiting and ready to accept us forever. Always endeavor and positive thinking.
---
---
[INDONESIA]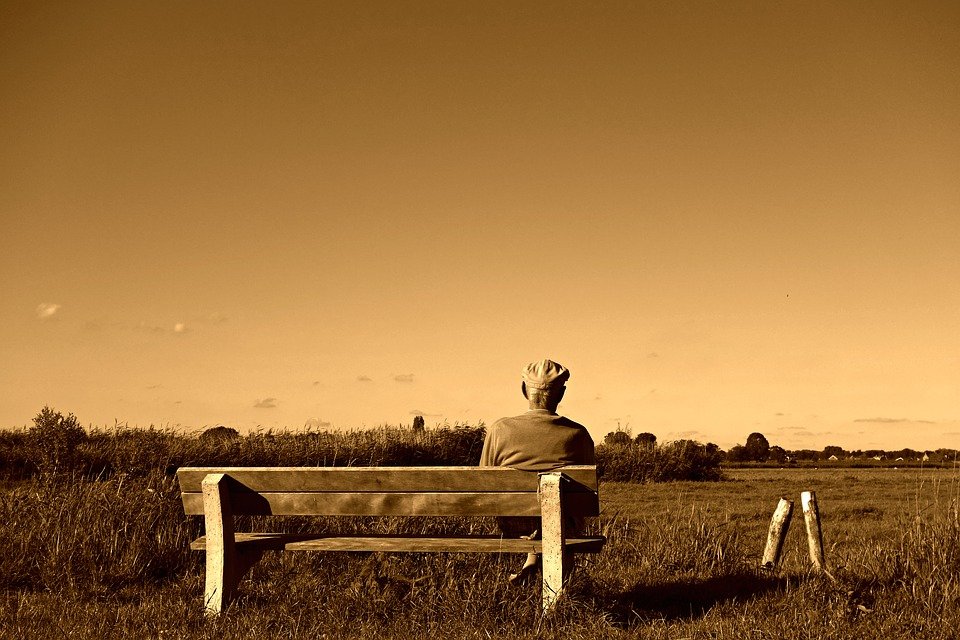 image source
Terkadang kita pernah menaruh angan-angan untuk bisa selalu bersama orang yang kita sayangi. Berharap bisa menghabiskan sisa waktu kita di dunia ini. Begitulah rasa sayang dan cinta yang sangat dalam. Bahkan mungkin saja bisa dikatakan kita telah terlanjur mencintainya , terlanjur memperjuangkannya dengan berbagai cara. Karena kita telah menginginkannya untuk dapat hidup bersama dan menjalin hubungan dalam satu ikatan. Karena kita telah meyakini bahwa sesuatu yang telah dimulai, layak untuk diperjuangkan hingga tercapainya angan-angan kita. Namun, terkadang faktanya semua yang kita inginkan tidak sesaui dengan harapan. Kejadiannya malah berbalik dari apa yang kita harapkan selamanya ini. Orang yang kita harapkan untuk dapat hidup bersama kita malah memutuskan untuk pergi dan meninggalkan kita. Dengan berbagai alasan dia pergi dan meninggalkan kita. Perlahan-lahan dia menghilang dan pergi meninggalkan kita. Bahkan untuk saling mengabarpun menjadi sesuatu hal yang sangat tabu.
Seperti sebuah bunga yang telah dirawat dan tiba-tiba dicabut begitu saja sampai mati. Ketika itu pula kita pasti akan merasakan kepedihan yang sangat mendalam di dalam lubuk hati kita. Kita juga harus memahami bahwa mungkin saja ini adalah hal tepat untuk diri kita. Dia yang telah pergi, meninggalkan kita, dan menatap kita dengan sangat hina memang biarlah pergi. Bayangkan saja bila rasa cinta dan kesetiaan yang telah kita jaga sepenuh hati namun tidak ternilai dari dirinya. Rasanya hati seperti hancur berkeping-keping dengan mengeluarkan darah yang begitu cair. Kita merasakan luka yang tidak dapat digambarkan dengan kalimat apapun. Seketika itu perasaan kitapun menjadi tidak terarah, ada sesuatu yang terlihat melayang-layang dihempas oleh angin tanpa tempat untuk bersinggah. Percuma saja bila kita terus mencoba untuk memahami tentang sikapnya. Tidak ada lagi yang perlu dipikirkan tentang apa yang telah terjadi pada diri kita. Andaikan saja jika memang setia dan menginginkan kita, sudah pasti dia tidak akan pergi dan meninggalkan kita.
Tak perlu kita merasakan kehilangan dengan cinta yang terabaikan, karena berlarut-larut dalam kesedihan hanya akan membuat hati semakin luka. Sepintas akan muncul rasa menyesal dan kekecewaan yang akan membisikkan berbagai tanggapan di dalam pikiran kita. Kita menyeseli karena telah mencintainya dan memberikan segalanya untuk dirinya. Bahkan kita juga menyeselai karena kita tidak begitu pandai untuk menarik perhatiannya agar bertahan dengan kita. Berbagai pikiran muncul dan terus menyalahkan diri sendiri. Buanglah semua bayangan-bayangan gelap tentang hitam dan putih perasaan itu. Bergeraklah untuk dapat melupakan dengan hati yang ikhlas. Tentu akan sulit apabila kita menghapus seluruh kenangan bersamanya. Namun, percayalah waktu akan terus berjalan dan secara perlahan kita sanggup melupakan. Melupakan adalah tentang sebuah proses untuk meninggalkan kenangan dan menunggu perjalanan waktu. Cinta dan kebahagiaan sesungguhnya bukanlah dengan dia yang telah pergi, namun dengan seseorang yang telah menunggu dan siap untuk menerima kita selamanya. Selalu ikhtiar dan positif thinking.