In the development of inappropriate electronic device technology, it will have a negative impact on health. Telecommunication tools such as computers, laptops and cellphones are a revolution that goes into people's lives today. Now almost all people come into direct contact with the communication media.
Without us knowing, when looking at the screen of a laptop, computer and cellphone there is a ray of light that enters our eyes. The incoming ray of light is the light coming from the screen emitted by the LED. This light is called blue light, the light emitted from this light has a fairly strong energy.
If light enters the eye for a long time, this can cause interference with the retina. The light has a wavelength of around 300-500 nm. The biggest natural source of blue light is the sun. So, besides LED light from electronic items the biggest source of blue light is the sun.
We are often exposed to this light when we are outdoors. However, the blue light that is owned by the sun has a different impact from blue light coming from electronic goods. Blue light from the sun can be in direct contact with the body can be beneficial for the body to awaken the mood and natural cycle of sleep.
Blue light will be very dangerous if we often come in direct contact with electronic devices. This of course will disturb the health of our eyeballs. One type of disease that can be caused by this blue light is Age Related Macula Degeneration. This disease is damage that occurs in the retina that can cause vision loss.
Based on this, one step is needed to avoid dangerous diseases. One action is needed to be able to apply a healthy lifestyle. There are several ways we can apply to avoid blue light. Some of the following ways can be guidelines that we can apply in carrying out a routine.
1. Give Time Pause for Viewing the Screen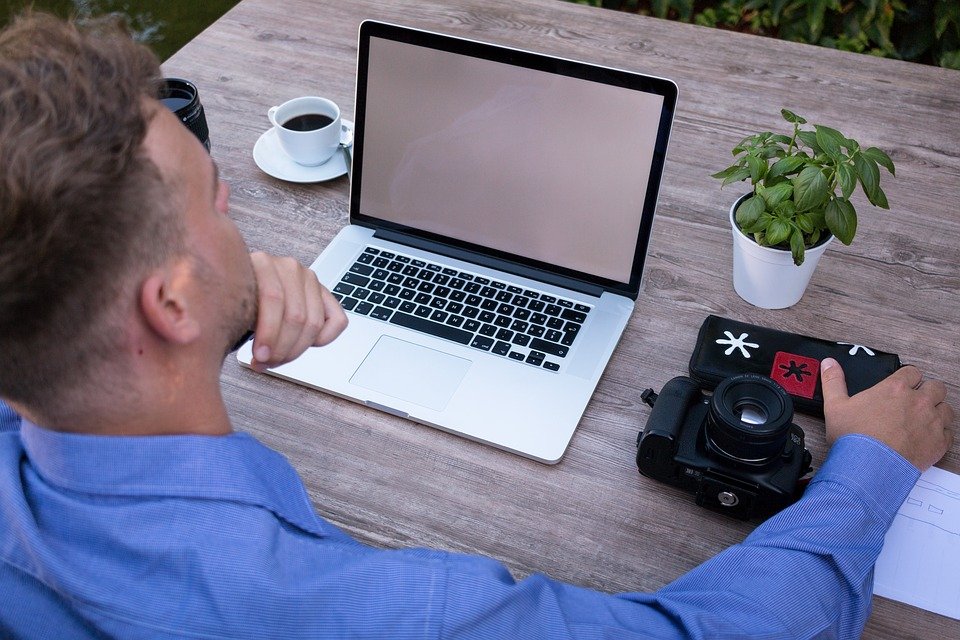 image source
Don't stare too often at an electronic screen. Give a break for your eyes. Refresh your eyes by pausing. In one study revealed by Dr. Routheir, eyes need to rest every 20 minutes. When pausing staring at an electronic screen can be around 20-30 minutes. In this time try your eyes to do other activities such as blinking, seeing green objects, looking out the window or other objects around you. Make sure you do this activity on an ongoing basis.
2. Use Adaptable Lenses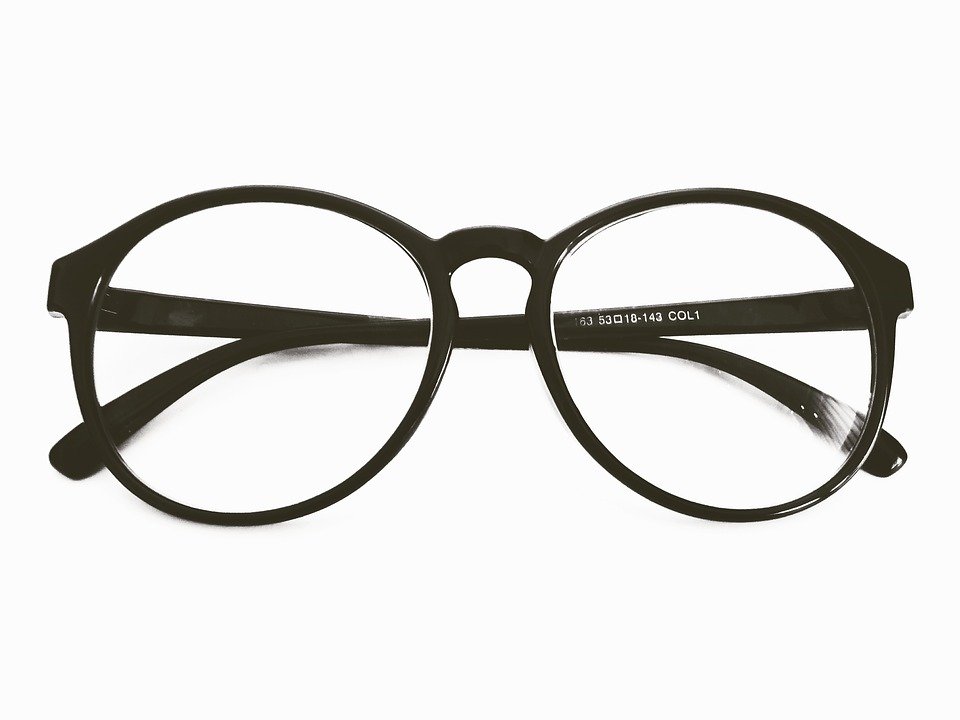 image source
There are several things that you can use to reduce the blue light. Some objects such as blue light filter glasses with the type of Sunglass Blublocker can be one of them. In addition there are also other lenses that can adapt and can be used on glasses. To adjust the right type of lens, you can consult the doctor.
3. Stabilize the Rays on the Screen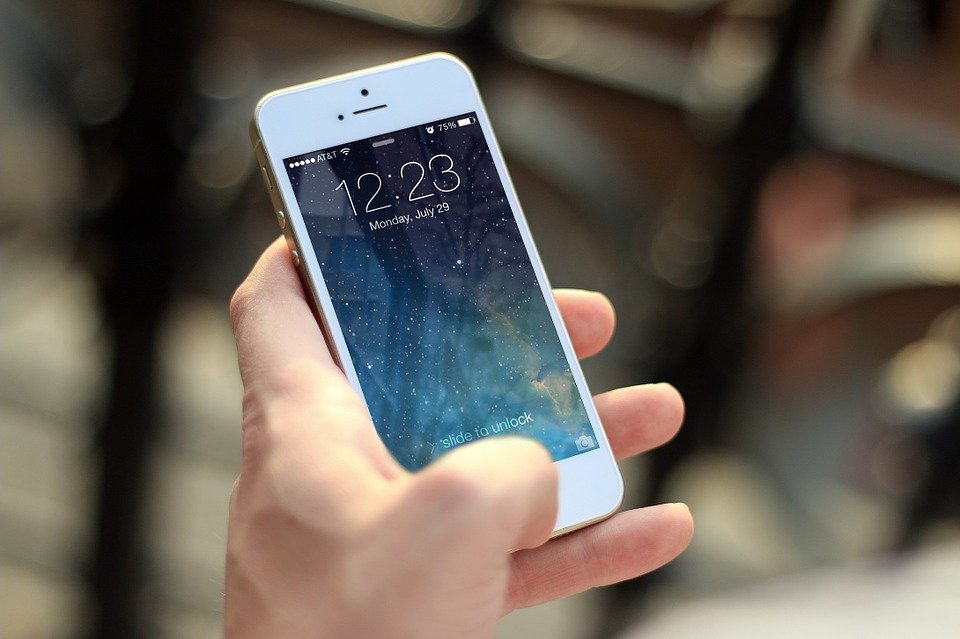 image source
I might be able to recommend you to download some light management applications on an electronic screen. However, it seems that it will only make you a little busy downloading and saving it in the room. Learn that handheld screens and computer screens have settings to adjust lighting quality. Some operating systems such as night mode may be a solution. The use of night mode will reduce the reflection of light rays on the handphoen screen or the computer.
So are some steps we can use to avoid the effects of blue light. The use of blue light on an electronic screen does work to give us comfort when looking at the screen. However, excessive use will have a negative impact on our eye health. We should have avoided these adverse effects from now on.
---
---
[INDONESIA]
Dalam perkembangan teknologi penngguna alat elektronik yang tidak tepat akan berdampak buruk terhadap kesehatan. Alat-alat telekomunikasi seperti komputer, laptop dan handphone adalah suatu revolusi yang masuk kedalam kehidupan masyarakat saat ini. Kini hampir seluruh manusia berkontak langsung dengan media komunikasi tersebut.
Tanpa kita sadari, saat menatap layar laptop, komputer dan handphone ada sinar cahaya yang masuk ke dalam mata kita. Sinar cahaya yang masuk tersebut merupakan sinar yang berasal dari layar yang dipancarkan oleh LED. Sinar ini dinamakan dengan sinar biru, cahaya yang terpancarkan dari sinar ini memiliki energi yang cukup kuat.
Jika cahaya masuk ke dalam mata dalam jangka waktu yang cukup lama, hal ini dapat menyebabkan gangguan pada bagian retina. Cahayanya memiliki panjang gelombang sekitar 300-500 nm. Sumber alami terbesar dari sinar biru ini adalah matahari. Jadi, selain cahaya LED dari barang-barang elektronik sumber terbesar sinar biru adalah matahari.
Kita bahkan sering kali terpapar dengan dengan sinar ini ketika beraktivitas di luar ruangan. Namun, sinar biru yang dimiliki oleh matahari memiliki dampak yang berbeda dari sinar biru yang berasal dari barang elektronik. Sinar biru dari matahari bisa jika berkontak langsung dengan tubuh bisa bermanfaat bagi tubuh untuk membangkitkan mood dan siklus alami tidur.
Sinar biru akan sangat berbahaya apabila kita sering kali berkontak langsung dengan alat elektronik. Hal ini tentu saja akan mengganggu kesehatan bola mata kita. Salah satu jenis penyakit yang dapat ditimbulkan dari sinar biru ini adalah Age Related Makula Degeneration. Penyakit ini adalah kerusakan yang terjadi pada retina yang dapat menyebabkan kehilangan penglihatan.
Berdasarkan hal tersebut diperlukan satu langkah untuk dapat menghindari dari penyakit berbahaya itu. Diperlukan satu tindakan untuk bisa menerapkan pola hidup sehat. Ada beberapa cara yang dapat kita terapkan untuk terhindar dari sinar biru. Beberapa cara berikut ini bisa menjadi pedoman yang bisa kita terapkan di dalam menjalani rutinitas.
1. Beri Waktu Jeda Untuk Menatap Layar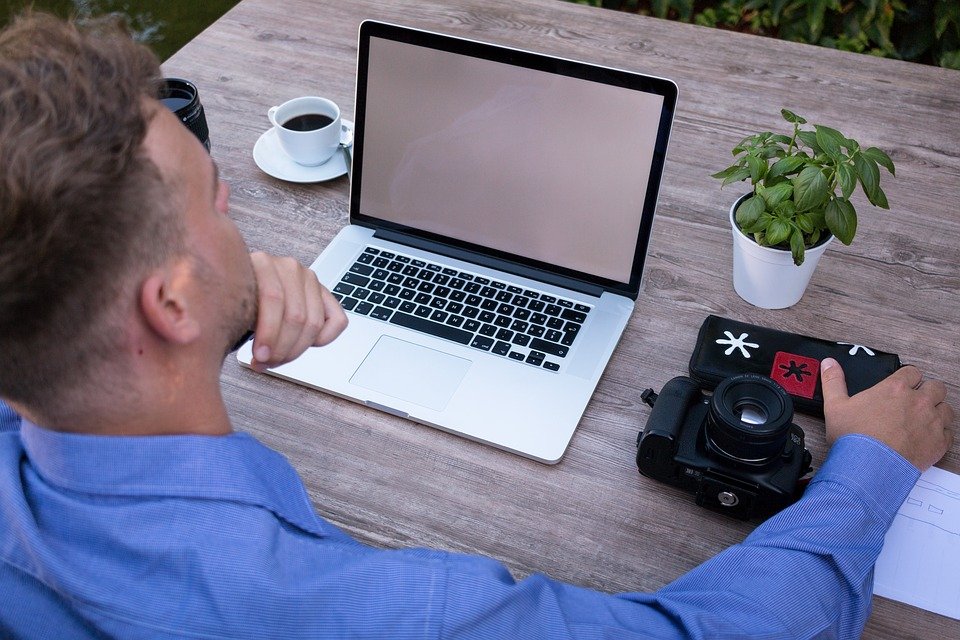 image source
Jangan terlalu sering menatap menatap layar elektronik. Berilah waktu istirahat bagi mata Anda. Segarkan kembali mata Anda dengan berhenti sejenak. Dala satu penelitian yang di ungkapkan oleh Dr. Routheir, mata perlu beristirahat setiap 20 menit. Waktu jeda menatap layar elektronik bisa sekitar 20-30 menit. Dalam waktu ini usahakan mata Anda untuk melakukan aktivitas lain seperti berkedip, melihat benda-benda berwarna hijau, melihat ke luar jendela ataupun benda-benda lain yang ada disekitar Anda. Pastikan Anda untuk melakukan aktivitas ini secara berkelanjutan.
2. Gunakan Lensa Yang Dapat Beradaptasi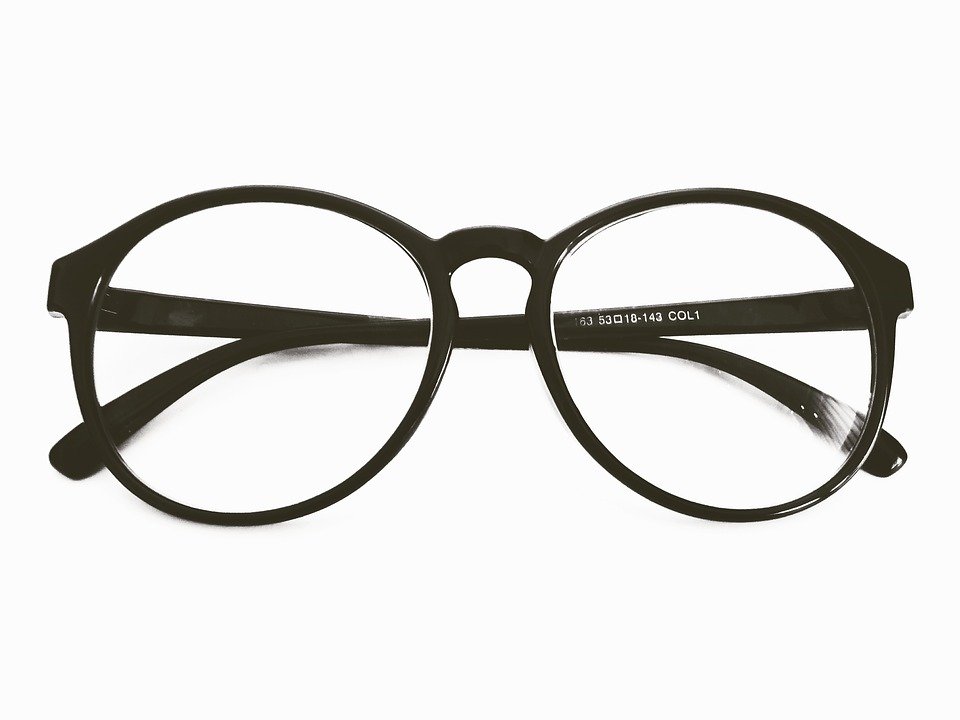 image source
Ada beberapa benda yang bisa Anda gunakan untuk menagkal masukny cahaya biru. Beberapa benda seperti kaca mata penyaring cahaya biru dengan jenis Sunglass Blublocker bisa menjadi salah satunya. Selain itu ada juga lensa lain yang bisa beradaptasi dan dapat digunakan pada kacamata. Untuk menyesuaikan jenis lensa yang tepat, Anda bisa mengkonsultasikan hal tersebut kepada dokter.
3. Stabilkan Sinar Pada Layar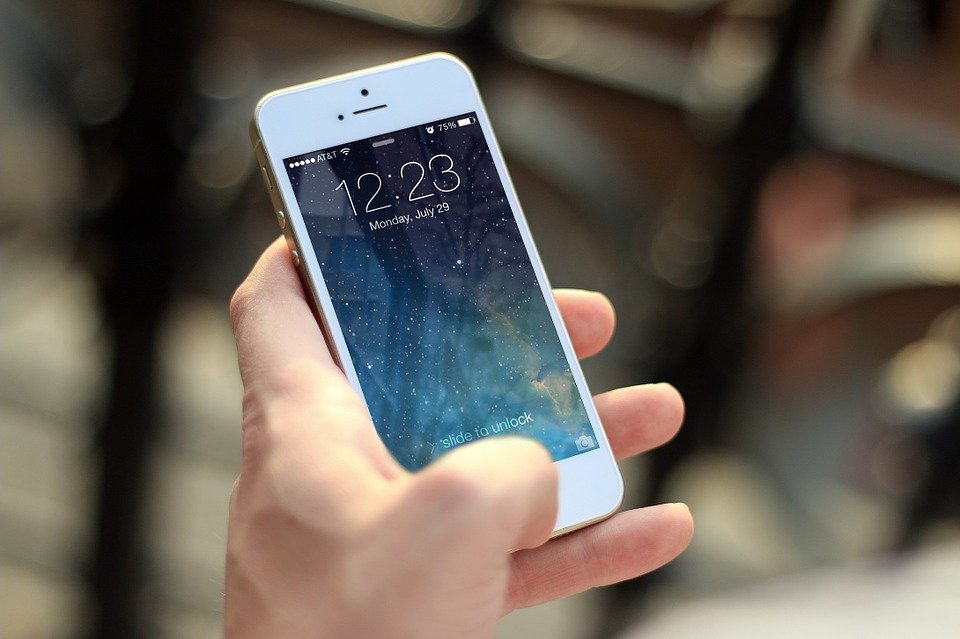 image source
Saya mungkin saja bisa merekomedasikan Anda untuk mengunduh beberapa aplikasi pengatur cahaya pada layar elektronik. Namun, nampaknya hal itu hanya akan membuat Anda sedikit sibuk unduh mengunduh dan menyimpannya di ruang. Pelajarilah bahwa layar handphoen maupun layar komputer memiliki pengaturan untuk mengatur kualitas pencahayaan. Beberapa sistem operasi seperti mode malam mungkin saja bisa menjadi solusi. Penngunaan mode malam akan mengurangi pantulan sinar cahaya pada layar handphoen maupun komputer.
Demikianlah beberapa langkah yang bisa kita gunakan unntuk menghindari dampak dari sinar biru. Penngunaan sinar biru pada layar elektronik memang berfungsi untuk memberikan kita kenyamanan saat menatap layar. Namun, penggunaan yang berlebihan akan memberikan dampak buruk terhadap kesehatan mata kita. Sudah semestinya sejak sekarang kita menghindari dampak buruk tersebut.
Resource :