Indonesia has been independent since 73 years ago. Indonesia's independence has given a new hope to this country and nation.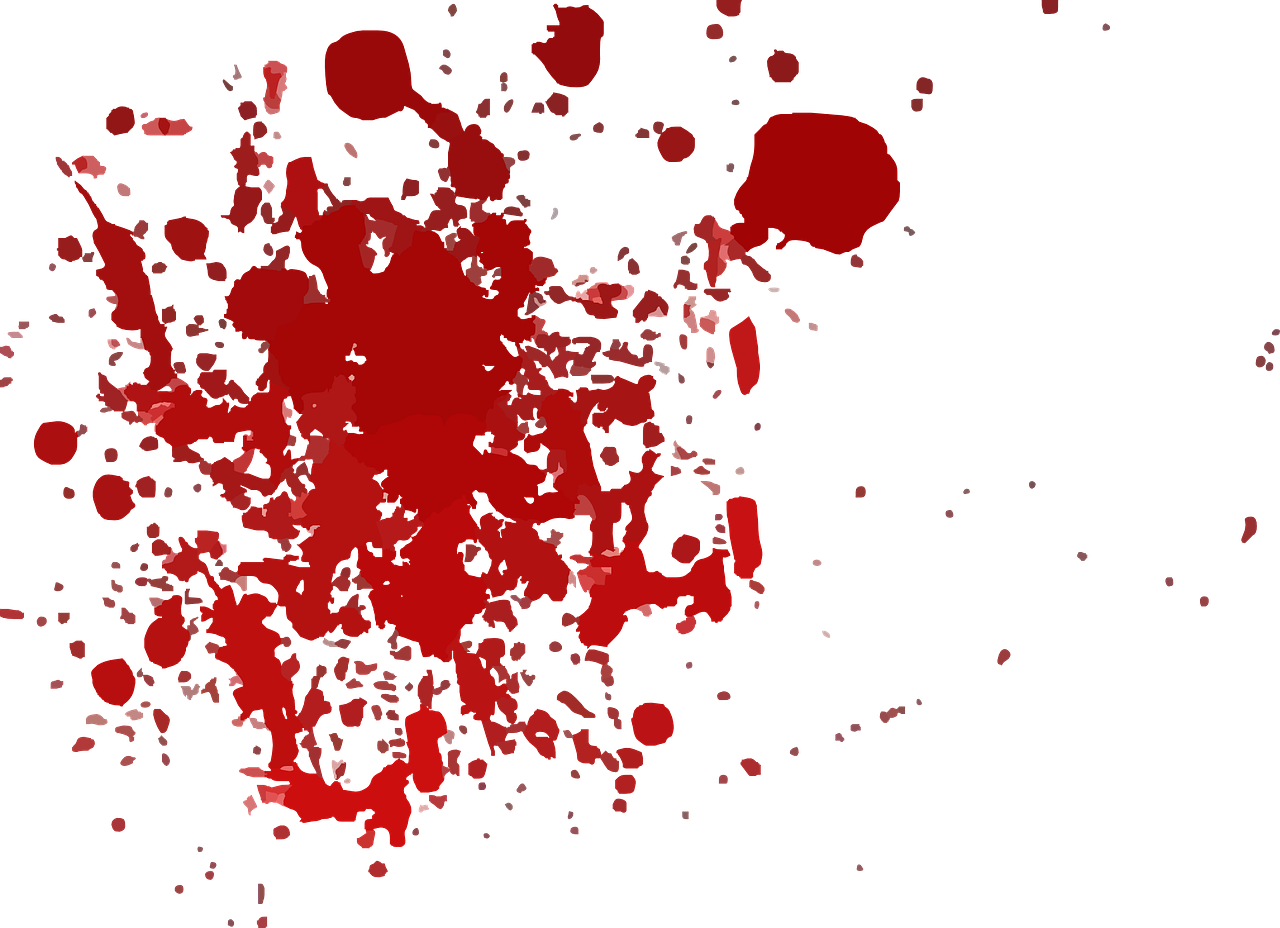 Image Source
The birth of independence is inseparable from the struggle of the predecessors who waged heroes. In history books we have read that; on August 17, 1945 was the forerunner to the birth of independence for the Indonesian state. A number of trips to achieve independence have left a million sad memories. The colonialism that this country and nation experienced in the past was a suffering that was never expected.
Indonesia has long suffered for less than 4 centuries or in the history book mentioned for 3.5 centuries. Suffering is so sad. Consciously, of course we all don't expect that to happen.
In the course of history, at that time all control was in the hands of the invaders. Even a nation that has a residence is now powerless to become a ruler in its own territory. At that time we seemed to be as slaves who lived under the control of their owners. Even though we live on our own land and eat from the results of our own labor. While the invaders only live in the earth of this nation.
Independence has a very important meaning for this nation and country. With Indonesian independence, it has escaped suffering. The struggle for national pride has reached a brilliant peak. All people feel happy because they have been released from the oppression that is done by other nations to Indonesia.
The proclamation was read out at Ir. soekarno is the initial door for Indonesia to determine its own fate. Independence always has its own meaning for the Indonesian people. Apart from the dispute about the meaning of "Independence", we can generally conclude that; apart and being yourself is the meaning of independence.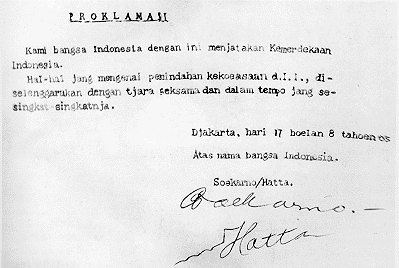 Image Source
Independence has given Indonesia freedom. Whether freedom is free from oppression, mastery or determine the fate of the nation in its own hands. So that it has encouraged Indonesia to become a sovereign country and have a great responsibility towards which country its leaders will carry.
Having escaped physical, political, social, economic and other occupations, Indonesia has a policy to determine it again in the peace of love and love. Because with independence we will be able to determine all sides with policies set by the nation itself. Independence has also provided a new opportunity for this nation to head for a brighter future. The goal of independence is to realize an Indonesian society that lives prosperously and prosperously.
Thus, in the age of independence that has reached up to 73 years we need to fill this independence with new things. A plan must be immediately embodied in the life of this nation and country. The thing that needs to be considered is how the manifestation of the national goal can occur in real terms in all aspects of life.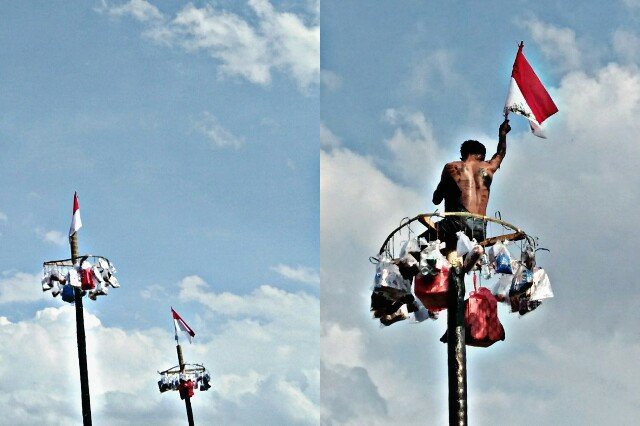 (Independent Day : Image My Document)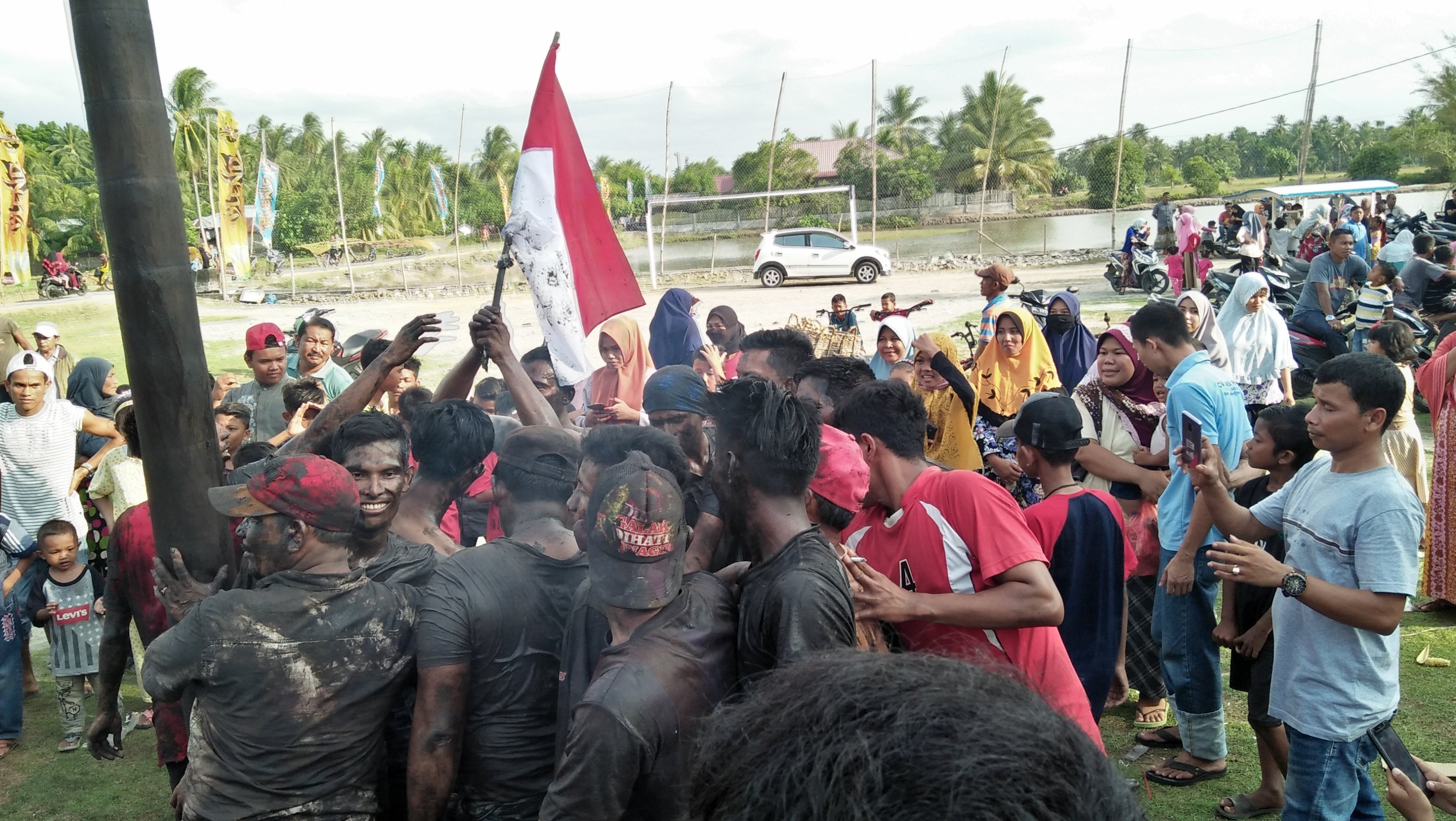 (Independent Day : Image My Document)
We can welcome this independence day with various activities. Apart from disputes from the meaning of the form of activities carried out. However, the most important thing we instill is how we can fill independence and respect the struggles of the heroes of the past. As good and obedient citizens we must participate in carrying out Indonesia's development that is better in all its aspects.
The spirit of nationalism might be important or not. Disagreement of opinion and point of view in understanding the meaning of independence is not a problem that needs to be enlarged. Because correction without action will also be of no use. Therefore, do not let the struggle that has been carried out by this nation become useless in our hands. We must be as creative, innovative, independent and superior citizens in achieving the goal of independence.
Although at present, we also cannot deny that there are many problems that have not been resolved by this nation. Until there is a term called "colonized by the nation itself". Maybe it looks natural, because in a condition the fact is we still find some fighters who still live in homes that are not suitable for habitation, poverty that cannot be dammed, fishermen and farmers still screaming for independence, and abandoned children still alive in starvation.
Indonesia has a story, the motherland has cried seeing all this. I am very worried if the motherland will shed blood tears when looking at the condition of the Indonesian people. The story of independence presented with a glass of warm tea on the night.
---
---
[INDONESIA]
Indonesia telah merdeka sejak 73 tahun yang lalu. Kemerdekaan Indonesia telah memberikan suatau harapan yang baru bagi negeri dan bangsa ini.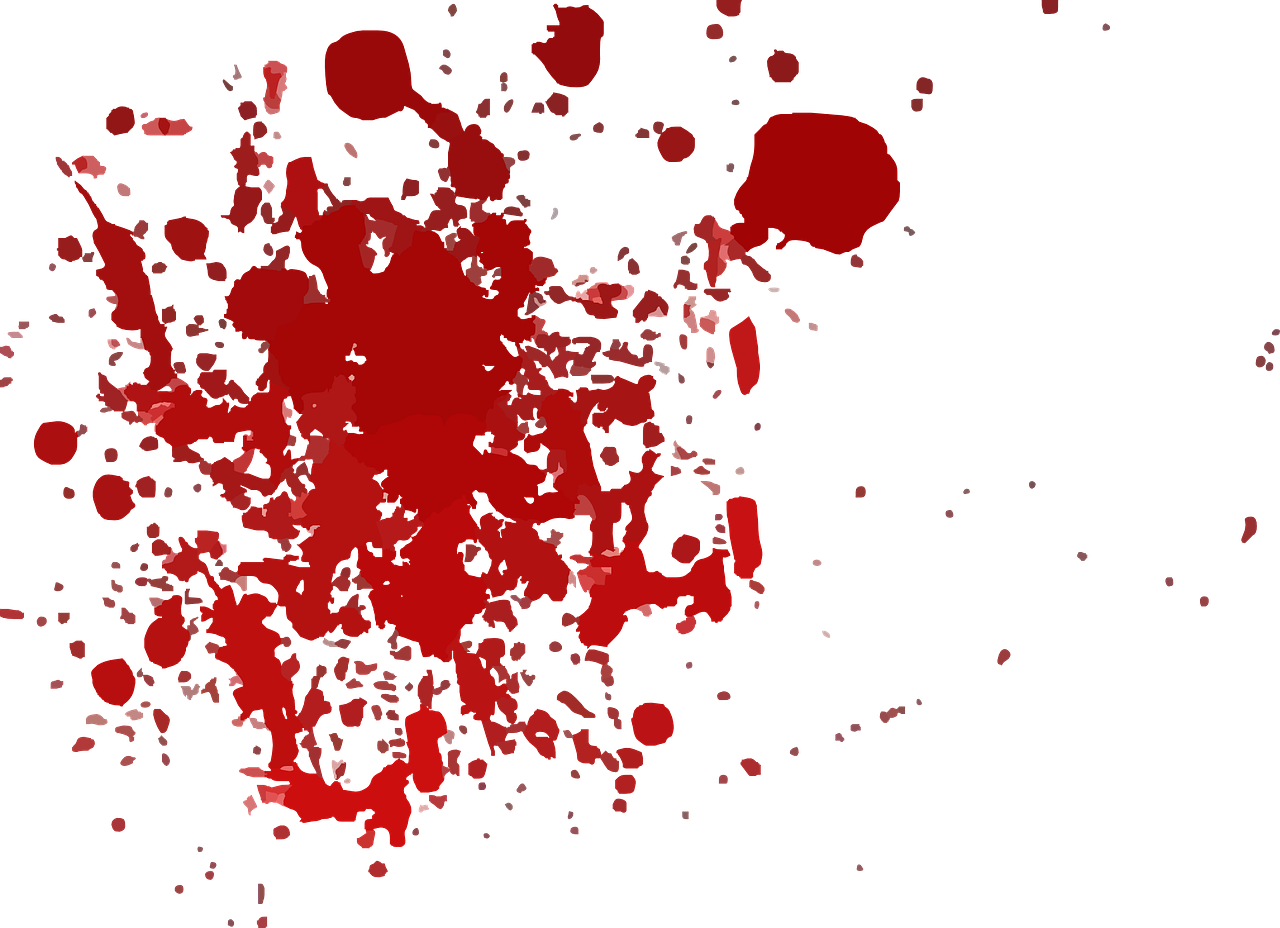 Image Source
Lahirnya kemerdekaan tidak lepas dari perjuangan para pendahulu yang bergelarkan pahlawan. Dalam buku sejarah kita pernah membaca bahwa; pada 17 Agustus 1945 adalah cikal bakal lahirnya kemerdekaan bagi negara Indonesia. Sejumlah perjalanan meraih kemerdekaan telag meninggalkan sejuta kenangan yang amat pilu. Penjajahan yang pernah di alami oleh negeri dan bangsa ini pada waktu dulu adalah sebuah penderitaan yang tak pernah diharapkan.
Sejak dulu Indonesia telah menderita selama dalam kurun waktu kurang dari 4 abad atau di dalam buku sejarah di sebutkan selama 3,5 abad. Penderitaan itu begitu amat menyedihkan. Secara sadar tentu kita semua tidak mengharapkan itu terjadi.
Dalam perjalanan sejarah, dikala itu semua kendali berada di tangan para penjajah. Bahkan bangsa yang memiliki sebuah tempat kediamannya sekaan tak berdaya untuk menjadi penguasa di dalam wilayahnya sendiri. Kala itu kita seakan menjadi sebagai budak yang hidup di dalam kendali pemiliknya. Padahal kita hidup di atas tanah sendiri dan makan dari hasil jerih payah sendiri. Sedangkan para penjajah hanya menumpang hidup di dalam bumi bangsa ini.
Kemerdekaan memiliki arti yang sangat penting bagi bangsa dan negara ini. Dengan kemerdekaan Indonesia telah lepas dari penderitaan. Perjuangan meraih harga diri bangsa telah sampai pada puncak yang cemerlang. Seluruh orang merasa bahagia karena telah terlepas dari penindasan yang di lakukan oleh bangsa lain kepada Indonesia.
Proklamasi yang di bacakan di bacakan di rumah Ir. soekarno adalah pintu awal bagi Indonesia untuk menentukan nasibnya sendiri. Kemerdekaan senantiasa memiliki makna tersendiri bagi bangsa Indonesia. Terlepas dari perselisihan tentang makna "Kemerdekaan", secara garis besar kita dapat mengambil kesimpulan bahwa; terlepas dan menjadi diri sendiri adalah makna dari kemerdekaan.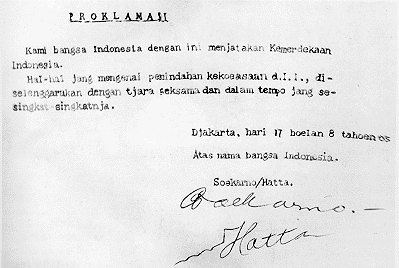 Image Source
Kemerdekaan telah memberi suatu kebebesan bagi Indonesia. Apakah kebebesan itu terlepas dari penindasan, penguasaan maupun menentukan nasib bangsa dalam genggaman sendiri. Sehingga hal itu telah mendorong Indonesia menjadi sebagai sebuah negara yang berdaulat dan memiliki tanggung jawab yang besar ke arah mana negara ini akan di bawa oleh para pemimpinnya.
Setelah lepas dari penjajahan fisik, politik, sosial, ekonomi dan lainnya, Indonesia memiliki kebijakan untuk menentukan hal itu kembali dalam kedamaian cinta dan kasih. Karena dengan kemerdekaan kita akan dapat menentukan semua sisi itu dengan kebijakan yang di atur oleh bangsa sendiri. Kemerdekaan pula telah memberi sebuah peluang baru bagi bangsa ini untuk menuju gerbang masa depan yang lebih cerah. Tujuan dari kemerdekaan adalah mewujudkan masyarakat Indonesia yang hidup sejahtera dan makmur.
Dengan demikian, di usia kemerdekaan yang sudah mencapai hingga 73 tahun ini kita perlu mengisi kemerdekaan ini dengan hal-hal baru. Sebuah perencanaan harus segera terukirkan dalam kehidupan bangsa dan negara ini. Hal yang perlu diperhatikan adalah bagaimana wujud dari tujuan nasional itu dapat terjadi secara nyata dalam seluruh sisi kehidupan.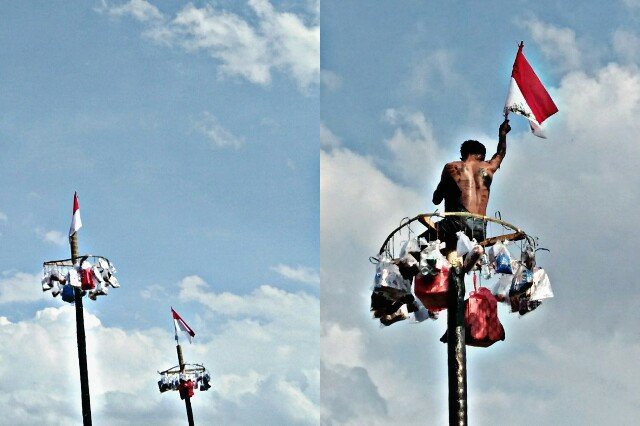 (Independent Day : Image My Document)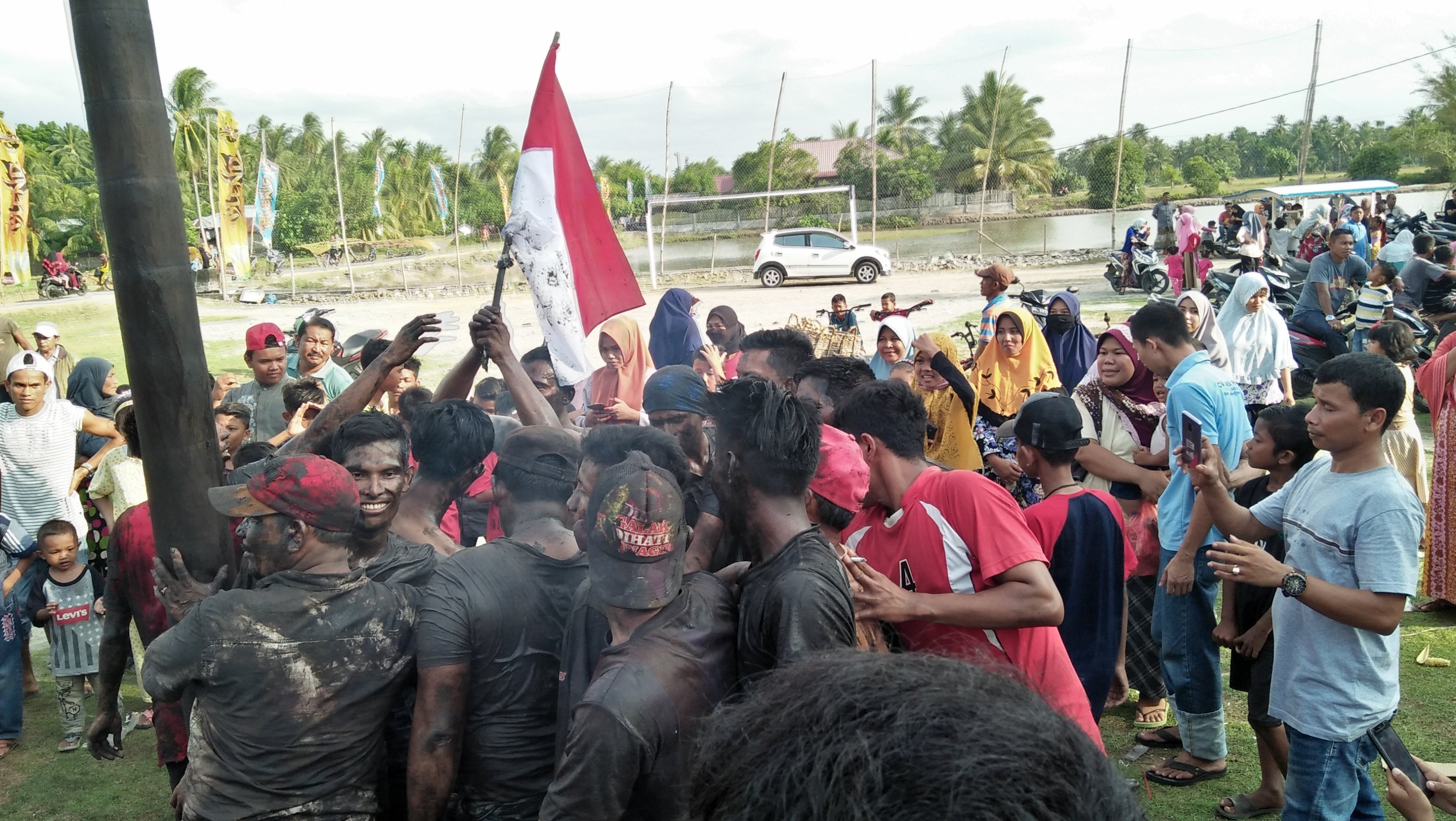 (Independent Day : Image My Document)
Kita dapat menyambut hari kemerdekaan ini dengan berbagai kegiatan. Terlepas dari perselisihan dari makna tentang bentuk kegiatan yang dilaksanakan. Namun, hal yang paling penting kita tanamkan adalah bagaimana kita bisa mengisi kemerdekaan dan menghargai perjuangan para pahlawan di masa lalu. Sebagai warga negara yang baik dan taat kita harus ikut serta dalam menjalankan pembangunan Indonesia yang lebih baik dalam segala aspeknya.
Jiwa nasionalisme itu mungkin saja menjadi penting atau tidak. Perselisahan pendapat dan sudut pandang dalam memahami makna kemerdekaan bukanlah suatu masalah yang perlu diperbesar. Karena koreksi tanpa tindakan juga tidak akan ada manfaatnya. Oleh karena itu, jangan samapi perjuangan yang telah dilakukan oleh bangsa ini menjadi sia-sia di tangan kita. Kita harus menjadi sebagai warga yang kreatif, inovatif, mandiri dan unggul dalam mencapau tujuan kemerdekaan itu.
Meskipun saat ini, kita juga tidak dapat mempungkiri ada banyak persoalan yang belum diselesaikan oleh bangsa ini. Hingga ada istilah yang disebut dengan "Dijajah Oleh Bangsa Sendiri". Mungkin itu terlihat wajar, karena dalam suatu kondisi faktanya kita masih menemukan beberapa pejuang yang masih hidup di dalam rumah yang tak layak huni, kemiskinan yang tidak dapat dibendungi, para nelayan dan petani masih berteriak kerasa mencari kemerdekaan dirinya, dan anak-anak terlantar masih hidup dalam kondisi kelaparan.
Indonesia memiliki cerita, ibu pertiwi telah menangis melihat semua ini. Saya sangat khawatir jika ibu pertiwi akan menumpahkan air mata darah ketika menatap kondisi bangsa Indonesia sata ini. Cerita kemerdekaan yang disaji dengan segelas teh hangat di malam yang dingin ini.
Thanks,
By : ponpase
Lhokseumawe, Agustus 2018.